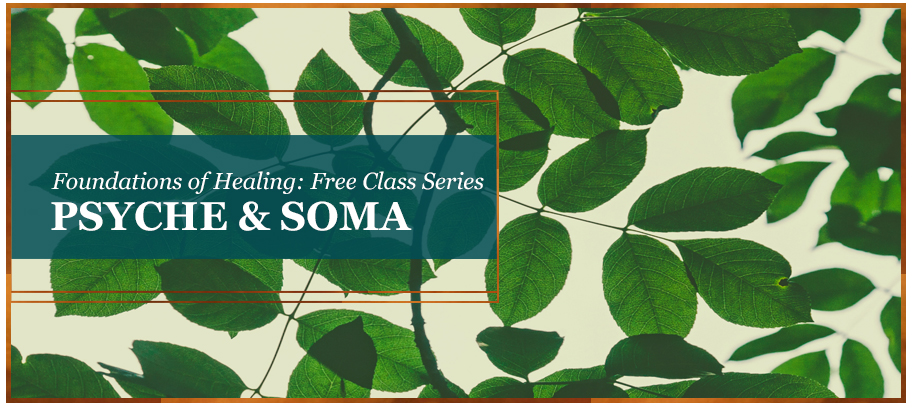 Spring is the season of the Wood element. It's time for creativity, blossoming, and pushing forward into the world right from the tip of your growing edge. It's the perfect time for me to try something big, bold, and brand new. The same is true for you, too.
During the early years of Psyche & Soma, there was such a strong feeling of community and connection. I was teaching lots of classes with active participation. Hey, it was 2012 and nobody was burned out on Facebook yet! Every week, emails would arrive in my inbox from podcast listeners from around the world. I felt so connected to everyone who was reading, listening, and sharing.
I want us to have a taste of that again.
It's time to create that sense of connection anew, in a way that's just right for this moment. I have an idea about how to do it. There's a feeling growing inside me that's reminding me of how much work remains to be done. It's time to begin again at the beginning.
The place where my approach to herbal medicine differs from most others is in its foundational elements. It's the deepest and most fundamental things that build the framework in which you can understand a topic. And while I've shared many of those fundamental ideas before in various places, I've never taught them comprehensively, one-by-one, in public.
Now it's time.
I want to teach as deeply and completely as I can. I want these teachings to be public and readily accessible. And I do my best work when there is a structure and a commitment in place. Plus, like I said above—I really miss connecting with the wider community that's gathered around these conversations in the past.
To satisfy these twin longings, here's what I propose:
Tea & Teaching: Foundations of Healing
For the next three months, you're invited to join me for Tea & Teaching (Season One?) via YouTube Live. I'm envisioning these sessions as part seminar and part salon, with teaching from me, questions and discussion with you and anyone else who shows up live, and (hopefully!) tea for everyone. (You do have to bring your own tea, though.)
You don't need to register in order to participate. If you'd like, you can subscribe to my YouTube Channel so that the videos will automatically pop up when they're available, or make sure that you're on my email list if you'd like to receive email reminders…but these are optional. All you have to do to participate is come to my YouTube page at the right time and watch the session.
I would love to see you there, of course, but if you can't attend the live sessions you can always watch the video on YouTube when you have time in your schedule.
Tea & Teaching will happen once per week, on Tuesday or Wednesday evening at 7pm EST. (The full schedule is below just-in-case you're an overachiever and you want to mark your calendar.) Once the class airs and I have updated the corresponding post with the recording and supplemental reading list, I'll add the link below.
April is for Laying Groundwork: Foundations of Herbal Medicine
4/4: The Nature of Poisons: Click Here for the Recording
4/11: The Nature of Medicine: Click Here for the Recording
4/19: Energetic, Biochemical, and Spiritual Realities of Herbs: Click Here for the Recording
4/25: Placebo, Magic, and Questions of Ethics: Click Here for the Recording
May is for Defining Boundaries: A Guide to the Rules and How to Choose Them (or, How The Rules Choose You)
5/5: Comfort Zones, Permission, and The Law: Click Here for the Recording
5/9: In Favor of Codified Traditions—with a Dash of Intuition
5/17: Chinese Herbal Medicine
5/24: Ayurveda
5/31: Western Herbalism
June is for The Wounded Healer in All of Us
6/7: The Gift and the Wound
6/13: Spirituality and Healing
6/20: How Not to Be a Hungry Ghost
6/28: How to Be a Human
This three-month session is a trial period. I'll be testing how well this serves everyone in our community and how it works with the other demands on my time and energy. It's possible that this will be a one-time thing, or that it will be a regular series (perhaps with seasons, like a show!) for a long time to come. We'll just have to try it out and see.
For now, I hope that you'll join me for the experiment! And that you'll share your feedback–positive and constructively critical–so that I can adapt and grow this idea so that it serves the highest possible good.